Do you like planes? Do you like to fly? We wanted to share with the SOLIDWORKS community the results of talented engineering students from around the world.  This past weekend, the best in aerospace, mechanical, systems and design students gathered in Lakeland Florida to compete in SAE Aero East.  SAE Aero East is part of the collegiate design series by SAE International.  The contest tests students ability to design, build, test and present to judges from industry.
For over 10 years, we have provided 1000's of students SOLIDWORKS Desktop to teams to design their planes, vehicles and robots.
Collegiate teams can apply for SOLIDWORKS Desktop sponsorship. We also are providing 3DEXPERIENCE Engineer and SOLIDWORKS Cloud Apps to teams that allows student to store and share SOLIDWORKS desktop files in the cloud.   In addition, 3DEXPERIENCE Engineer introduces students to SIMULIA in structural design (Abaqus solver) and fluid flow Simulation (CFD).
Apply for sponsorship here.
With a (Modeling and Simulation) MOD-SIM approach, students can combine modeling with advanced simulation capabilities in composite materials and non-linear conditions.
The 3DEXPERIENCE Student Community provides support to teams if they have design questions or just want to show the world their designs.  Any student can register for free here.
Please enjoy the photos we took of this international audience of talented engineering students.
Apply for sponsorship here.
Thank you for using SOLIDWORKS and sharing your love with us for our software and for design.  Marie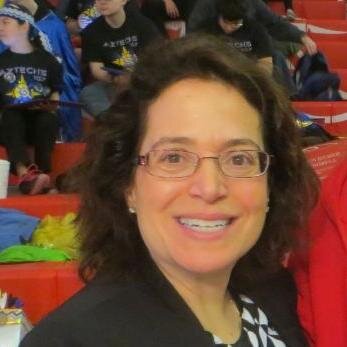 Marie Planchard is an education and engineering advocate. As Senior Director of Education & Early Engagement, SOLIDWORKS, she is responsible for global development of content and social outreach for the 3DEXPERIENCE Works products across all levels of learning including educational institutions, Fab Labs, and entrepreneurship.
Categories: 3DEXPERIENCE, Aerospace, Analysis, CAD, Competitions, Design, Education, Mechanical Engineering, Physics, SAE, Student Competition