Jason Pohl's Newest Partner Creates a Rocket Ship with SOLIDWORKS Apps for Kids
SOLIDWORKS EDU Blog
17 days ago
Industrial designer, Jason Pohl and his new partner, son, Maxton – 8 years old,  gets a chance to sit in dad's chair and explore SOLIDWORKS Apps for Kids.  SOLIDWORKS Apps for Kids is a collection of web-based apps that are fun for kids to learn about design and 3D printing. Kids can create anything with their imagination.
Maxton used Shape-It app to create his 3D model by starting with a blob of digital clay and pushing and pulling on faces.  He used the Style-It app to add a bright red color and a space background.
Jason's design studio is complete with a Wacom tablet and 3D Printer.  Maxton is ready to explore.
Young designers want to see their prototypes.  So Maxton sends his rocket ship model to the Sindoh 3DWox 3D Printer.  With patience, Maxton waits for his prototype to finish.
You too can explore SOLIDWORKS Apps for Kids. There is also SOLIDWORKS Apps for Kids Classroom for educators and STEM organizations to manage kids and their projects.
Have fun, Marie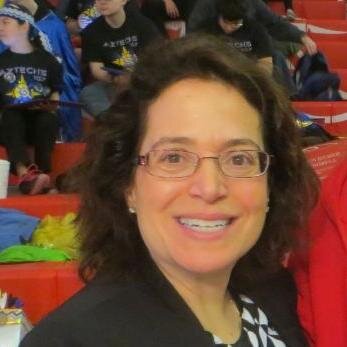 Marie Planchard is an education and engineering advocate. As Senior Director of Education & Early Engagement, SOLIDWORKS, she is responsible for global development of content and social outreach for the 3DEXPERIENCE Works products across all levels of learning including educational institutions, Fab Labs, and entrepreneurship.
Categories: Apps for Kids, Art, CAD, Education, SOLIDWORKS Apps For Kids, STEM Science Technology Engineering and Math, STEM Teacher