​​​​​​​
FIRST Lego League (FLL) Challenge is a global event encouraging young students to explore Science, Technology, Engineering and Math through Lego-based robot competitions.
My colleague, Yanbing Li,  is coach and mentor for the FLL team,  the Gummy Bears. Do you want to know about FLL? Join the Gummy Bear's to learn more.in this webinar.
September 23rd (7-8:30pm EDT) & September 24th (7-8:30pm EDT)
Webinar Details:
Webinar contents: How to prepare for the FLL Competitions- Innovation Project, Core values, Robot design and Game Experience
Who should attend: Rookie FLL Challenge Teams, FLL Explorer Teams, Curious Minds interested in FLL
When: September 23rd (7-8:30pm EDT) & September 24th (7-8:30pm EDT)
Webinar signup: Please sign up use the following link and you will receive a zoom invitation in your email
Sign Up Link:
https://forms.gle/Gj7LE139BNvPymHj8″ href="https://forms.gle/Gj7LE139BNvPymHj8">https://forms.gle/Gj7LE139BNvPymHj8
Host: The Gummy Bears
FLL Challenge Team #44355, established since 2019
Competitive team in MA and world
FIRST Championship World Festival 2022 Robot Design Award
FLL 2020-2021 MA Champion's Award (1st Place) and Semi-Finalist for Global Innovation Project Competition (Top 2 in MA)
We want to share what we learned from our experience to help your team, please join the webinar for more detail and feel free to contact us at fllgummybears@gmail.com !
SOLIDWORKS provides software sponshorship to FLL teams at www.solidworks.com/FIRST for SOLIDWORKS desktop for WIndows native PC  and  or 100% cloud,  design apps xDesign/xShape for MAC, Chromebooks, Tablets and PC with a web browser.
For SOLIDWORKS Lego models, signup for the free student community go.3ds.com/studentcommunity – select Wiki (green button) – select FIRST and download the Lego components.  You will need to create a 3DEXPERIENCE ID (Login).
SOLIDWORKS also provide free SOLIDWORKS Apps for Kids Classroom for mentors that want to share design fun with kids starting at age 4.  This is great way to develop models of fish, flowers, like digital clay to focus on the FLL theme.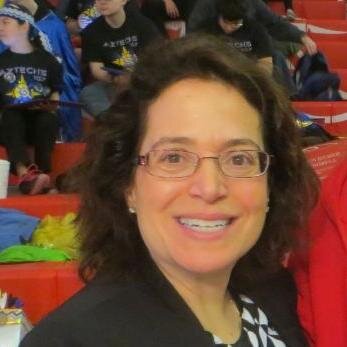 Marie Planchard is an education and engineering advocate. As Senior Director of Education & Early Engagement, SOLIDWORKS, she is responsible for global development of content and social outreach for the 3DEXPERIENCE Works products across all levels of learning including educational institutions, Fab Labs, and entrepreneurship.
Categories: 3DEXPERIENCE, CAD, Competitions, Robotics, SOLIDWORKS Apps For Kids