If you miss attending a local maker faire or visiting a FabLab, come with me on a virtual tour of the Maker Space at the 3DEXPERIENCE Lab through our recordings created for 3DEXPERIENCE World 2021.
The 3DEXPERIENCE Lab in Boston, MA continues to hold virtual classes with fabbers and makers enrolled in the global FabLab courses through the Fab Foundation.  We also continue to support start-up innovators through our 3DEXPERIENCE Lab accelerator.
Here are some of my favorite makers featured at 3DEXPERIENCE World 2021.
Yuichi Hirose and his Solid Knitting Machine is a mechanism to automate "Solid Knitting" which is a completely original technique.  Yuichi invented to knit solid objects such as furniture or industrial parts.  When you can knit a chair, you can undo the chair into its original strand then reknit it into a desk.
Kate Reed and her Biomorphic Designs uses a new approach to interfacing computers with the human body.  Biomimetic wearable computers leverage biological human input and output methods that have developed over millions of years of nature.
GLIFO and Enrico Bassi with their Custom Made Writing Instrument helps children with disabilities achieve autonomy in writing and drawing.  The outcome is a functional, low-cost, accessible, beautiful, 3D Printed solution for each child.  With the help of our partner, DriveWorks, GLIFO designs with an optimal customization workflow.
Jim Capobianco is creating, "The Inventor", an animated film about Leonardo da Vinci.   Jim is collaborating with Frederic Vacher and the 3DEXPERIENCE Lab as they review the final entrees in the global challenge for individuals to design da Vinci's codices in 3D.
You can see da Vinci and other innovative maker challenges here.
This year, we had many makers virtually attend 3DEXPERIENCE World.  You can still register at 3DEXPERINCEWorld.com and select the 3DEXPERIENCE Playground>3DEXPERIENCE Lab.
Thank you Abhishek Bali for managing to keep our 3DEXPERIENCE Lab and the Fab Academy classes going.  Be well.  Marie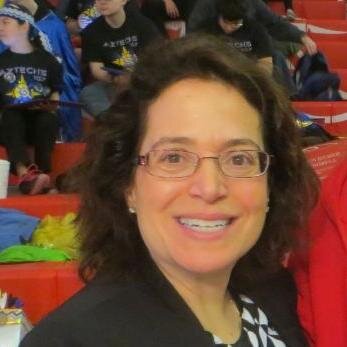 Marie Planchard is an education and engineering advocate. As Senior Director of Education & Early Engagement, SOLIDWORKS, she is responsible for global development of content and social outreach for the 3DEXPERIENCE Works products across all levels of learning including educational institutions, Fab Labs, and entrepreneurship.