It's Tech Day for kids at the AL-Kindy Primary School!
Engineer and CSWE, Hassen Koulak, president of Fusionesprit, took SOLIDWORKS Apps For Kids to the AL-Kindy Primary School in Tunisia for a day of fun using a collection of software applications created just for kids.
The kids quickly used the Shape-It app, creating their own characters.
They placed Shape-It models into different scenes and shared new ideas.
The Style-It app allows kids to add colors and draw directly on the model and add stickers.
Kids can also "riff" off of other designs and give credit to the original creator.
These students proudly displayed their accomplishments!
With the help of the engineering club from ESPRIT, Engineering School Tunisia, kids got to experience their first design workshop with SOLIDWORKS Apps for Kids.
Thank you Hassen for sharing with the SOLIDWORKS Community and new SOLIDWORKS Apps for Kids community.
SOLIDWORKS Apps for Kids is available for all kids by signing up at http://www.swappsforkids.com/.  You can check out Shape-It, Style-It, Mech-It and Print-It (2D & 3D).
If you have a class, STEM camp, or just want to have fun with your kids this summer – try SOLIDWORKS Apps for Kids.  Marie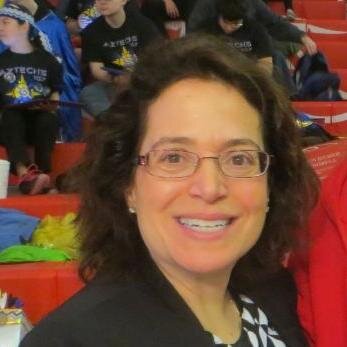 Marie Planchard is Director of Education & Early Engagement, SOLIDWORKS. She is responsible for global development of content and social outreach for the SOLIDWORKS products across all levels of learning including educational institutions, Fab Labs, and entrepreneurship.